Get an Extra 10% Off
Use Coupon: harmony
On USA Orders over $30
GO BACK TO PRODUCTS
BEFORE / AFTER
Mary O.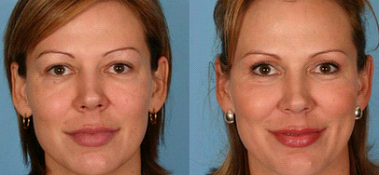 Life Long Customer of Her Harmony
*I've been using the vitamin C serum for only a few weeks now and I've seen some amazing changes in my skin within this short amount of time. There were a few nights that I forgot to apply it, only because it was a change in my routine, but I have noticed changes for the better in my skin. The first thing I noticed was the creases under my eyes and around my mouth are now not as deep as they used to be. My skin over all is smoother and my lines are not as pronounced. People have noticed and asked me what the secret was, so now there on it too! The serum doesn't irritate my skin, which was a concern at first when trying any new product. It doesn't interfere with my usual moisturizer or makeup. Just apply it on in the morning and evening. My rejuvenated skin feels like I'm 15 years younger. Very excited to try it for another 3 weeks! Overall great buy for anyone looking for a vitamin C serum.(All Results May Vary)*
Juana Z.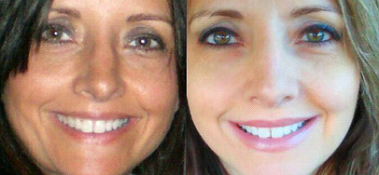 Love the Product, Excellent Results in Few Weeks
*I've been using C serum for years now and I've chosen Her Harmony because it has worked fantastically. At first I used a store brand serum, but it didn't do it for me. Using Her Harmony's Vitamin C serum now for 4 months I am pleased that the minor age spots on my cheek are fading considerable and my skin tone looks healthier than ever before. That was a great surprise, especially given the fact that, again, I'm a regular user of Vitamin C serum. Wow! I also love the pump dispenser; no air gets into the bottle to oxidize the serum. Recommended to anyone looking for a product that works and provides results quickly. (All Results May Vary)*








Pamela F.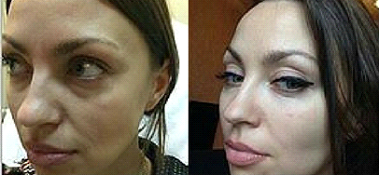 Best Vitamin C Serum
*Her Harmony is awesome, as soon as you put it on your face you can feel it tighten up and glow right away! It also helped my dry face, acne marks, over the past few weeks. Before using Her Harmony's Vitamin C Serum I had dry sun damages skin which lowered my confidence. After I purchased the Vitamin C serum sold here I used it each morning and evening my skin began clearing within 2 weeks, the results came in sooner than I expected! Also I noticed it brightened up my skin! This is definitely an awesome product which is worth every penny. Fast shipping and turnaround time too, it arrived less than 4 days after placing the order. Overall, really amazing product and price! :) (All Results May Vary)*






Product Highlights

Her Harmony Vitamin C Serum 30 mL with Hyaluronic Acid & Vitamin E to Correct Age Spots, Sun Damage, Fine Lines, & Wrinkles

Her Harmony 20% Vitamin C Serum 30 mL with Additional Premium Ingredients Working Scientifically Proven to Rejuvenate your skin (*Results May Vary).

Our skin is vital to our health and often gets neglected by elements and age. Help your skin look and feel the very best with a rejuvenating Vitamin C Serum from Her Harmony.

Her Harmony sources the finest natural ingredients scientifically proven to enhance your natural beauty and give you the best feeling skin you can possibly have.*

Experience the Most From Our C Serum:

Vitamin C - One of the most essential vitamins your skin needs to be protected & healthy against elements and sun. Vitamin C maintains high collagen levels which helps repair and rejuvenate your skin.
Vitamin E – Helps removes the toxins from your skin. Vitamin E is a key in keeping your natural glow and to ward off signs of natural aging.
Hyaluronic Acid – Antioxidant support which replenishes lipids to visibly reduce wrinkles, by boosting the synthesis of collagen production. Collagen helps to keep your skin tight and fights off wrinkles and age spots.
(* Individual Results May Vary)

Why Choose Her Harmony For Your Vitamin C Serum

From the initial lab formulation to customer support, our team at Her Harmony is to provide a leading product with a helpful and knowledgeable staff. We want to provide our customers with the very best product that is meant to outperform the rest. Our concept is simple to where we'd like to help every woman to embrace her inner beauty while supporting a positive self-image.

We spend hours determining, researching, and testing our products to find the one that works best for your skin!

Reviews

Powered by You To

2 Reviews

So far, so good

I like that this is preferred to by some dermatologists. I really haven't used it long enough to see any huge results yet, but so far so good.
Powered by You To
2 Reviews
Reviews (2)
skin feels softer

This is my favorite Vitamin C serum. I woke up to more moisturized skin and no reaction at all. After 10 days my skin feels softer and still reaction free.

So far, so good

I like that this is preferred to by some dermatologists. I really haven't used it long enough to see any huge results yet, but so far so good.