Terms Of Use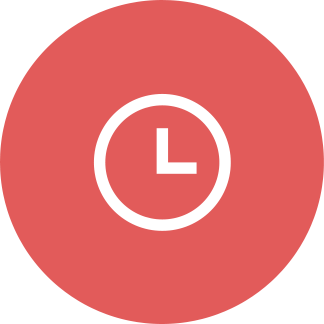 Our shipping facilities at Her Harmony 100 Pure, ship your package Monday - Saturday, & even the same day for orders made at/or before 1PM EST. All orders made will be sent through USPS First Class Mail or Priority Mail. Most orders arrive within 4 business days.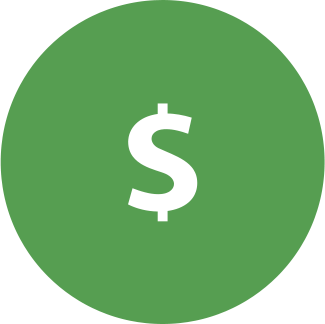 Her Harmony 100 Pure works closely with manufactures to provide the best possible prices for our products. We cut the middleman by exclusively selling our products online; directly to the customer. Our prices are some of the lowest in the country!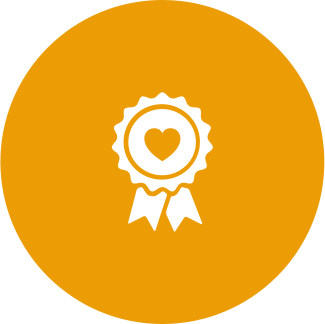 Our products at Her Harmony 100 Pure are lab tested and we provide only USA made products. Our manufactured process is a FDA approved facility and we stand by our products 100% of the time.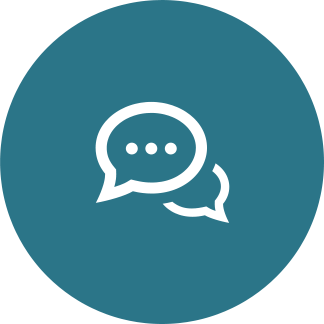 We value live support and our agents work 7 days a week to answer any questions you might have regarding our products or a status on your account. Speak to us today!
Terms Of Use

AGREEMENT

These Terms of Use (the "Agreement") constitute a legally binding agreement by/and between Her Harmony and you or your company (in either case, "You" or "Your") concerning Your use of the Her Harmony website (the "Website") and the services available through the Website (the "Services"). By using the Website, You represent and warrant that You have read and understood, and agree to be bound by, the Agreement and Her Harmony ' Privacy Policy (the "Privacy Policy").
IF YOU DO NOT UNDERSTAND THIS AGREEMENT, OR DO NOT AGREE TO BE BOUND BY IT OR THE PRIVACY POLICY, YOU MUST IMMEDIATELY LEAVE THE WEBSITE AND CEASE USING ANY PRODUCTS OR THIS WEBSITE.
CHANGES TO AGREEMENT AND PRIVACY POLICY
Her Harmony RESERVES THE RIGHT TO CHANGE THIS AGREEMENT AND ITS PRIVACY POLICY AT ANY TIME UPON NOTICE TO YOU, TO BE GIVEN BY THE POSTING OF A NEW VERSION OR A CHANGE NOTICE ON THE WEBSITE. IT IS YOUR RESPONSIBILITY TO REVIEW THIS AGREEMENT AND THE PRIVACY POLICY PERIODICALLY. IF AT ANY TIME YOU FIND EITHER UNACCEPTABLE, YOU MUST IMMEDIATELY LEAVE THE WEBSITE AND CEASE USING THE SERVICES.
Unless Her Harmony obtains your express consent, any revised Privacy Policy will apply only to information collected by Her Harmony after such time as the revised Privacy Policy takes effect, and not to information collected under any earlier Privacy Policies.
ELIGIBILTY
BY USING THE WEBSITE OR SERVICES, YOU REPRESENT AND WARRANT THAT YOU ARE AT LEAST 18 YEARS OLD, ARE A RESIDENT OF THE UNITED STATES OR A BUSINESS ENTITY ORGANIZED UNDER UNITED STATES FEDERAL OR STATE STATUTE, AND ARE OTHERWISE LEGALLY QUALIFIED TO ENTER INTO- AND FORM CONTRACTS UNDER APPLICABLE LAW.
Any individual using the Website or Services on behalf of a company further represents and warrants that they are authorized to act and enter into contracts on behalf of that company. This Agreement is void where prohibited.
USER INFORMATION/PASSWORD PROTECTION
In connection with Your use of the Services, You may be required to complete a registration form. You represent and warrant that all information You provide on any registration form or otherwise in connection with Your use of the Website and Services will be complete and accurate, and that You will update that information as necessary to maintain its completeness and accuracy by visiting Your account. You may also be asked to provide, or may be given, a user name and password in connection with certain of the Services. You are entirely responsible for maintaining the confidentiality of Your password. You may not use the account, user name, or password of someone else at any time. You agree to notify Her Harmony immediately of any unauthorized use of Your account, user name, or password. Her Harmony shall not be liable for any loss that You incur as a result of someone else using Your password, either with or without Your knowledge. You may be held liable for any losses incurred by Her Harmony, its affiliates, officers, directors, employees, consultants, agents, and representatives due to someone else's use of Your account or password. You must also promptly notify Her Harmony if any credit card that You have provide to us is lost, stolen, or used without permission.
PRODUCT DESCRIPTIONS
Her Harmony attempts to be as accurate as possible in its products, pricing, and rebate information; however, Her Harmony cannot guarantee that product descriptions and/or specifications, pricing, or any other content on the Website are accurate, complete, reliable, current, or error-free. In the event that information is incorrect due to typographical, informational, technical, or other errors, Her Harmony will not be liable for any loss or discrepancy with accurate data.
PAYMENT METHODS / BILLING TERMS
Her Harmony accepts credit cards, debit cards, & PayPal. Her Harmony may obtain pre-approval from the credit card/debit card company or from PayPal (as the case may be) for an amount up to the amount of the order. Billing to Your credit card, debit card, or PayPal account occurs at the point of shipping or shortly thereafter. Please review the Payment Method page on the Website for additional information on payment methods. Her Harmony accepts the following credit cards: Visa, MasterCard, American Express, and Discover. Her Harmony accepts debit cards with Visa or MasterCard logos. All payments for billing must be cleared prior to shipment.
RETURN POLICY
All sales made through the Website are subject to Her Harmony' return policies. For a complete explanation of the return policies, please review the Return Policy page on the Website.
GENERAL
This Agreement constitutes the entire agreement between Her Harmony and You concerning Your use of the Websites. This Agreement, and any other written agreements executed between You and Her Harmony, constitute the entire agreement concerning Your use of the Services. This Agreement may only be modified by a written amendment signed by an authorized executive of Her Harmony, or by the unilateral amendment of this Agreement by Her Harmony, and by the posting of Her Harmony of such amended version. If any part of this Agreement is held invalid or unenforceable, that part will be construed to reflect the parties' original intent, and the remaining portions will remain in full force and effect. A waiver by either party of any term or condition of this Agreement or any breach thereof, in any one instance, will not waive such term or condition or any subsequent breach thereof. This Agreement and all of Your rights and obligations hereunder will not be assignable or transferable by You without the prior written consent of Her Harmony. This Agreement will be binding upon and will inure to the benefit of the parties, their successors, and permitted assigns. You and Her Harmony are independent contractors and no agency, partnership, joint venture, or employee-employer relationship is intended or created by this Agreement. You acknowledge and agree that any actual or threatened breach of this Agreement, infringement of proprietary, or other third party rights by You would cause irreparable injury to Her Harmony and Her Harmony' licensors and suppliers, and would therefore entitle Her Harmony or Her Harmony' licensors or suppliers, as the case may be, to injunctive relief. The headings in this Agreement are for the purpose of convenience only and shall not limit, enlarge, or affect any of the covenants, terms, conditions, or provisions of this Agreement.