Get an Extra 10% Off
Use Coupon: harmony
On USA Orders over $30
GO BACK TO PRODUCTS
BEFORE / AFTER
Kathy Greene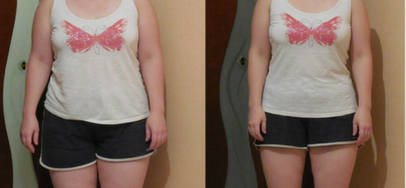 Lost 6 Pounds in 2 Weeks
I found out about Garcinia on the net. I was very doubtful about it but my husband convinced me to give it a try. Well I am so glad he did that because thanks to these pills I've lost 6 pounds in 2 weeks! In fact not only have I reached my goal, but I feel more energized throughout the day. I love it, it gave me confidence and motivation to start and maintain a healthy lifestyle.









Janet C. J.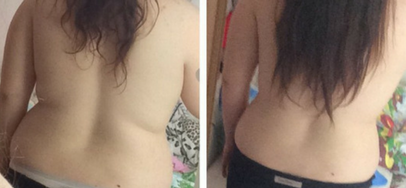 Best Appetite Suppressant
One of the biggest struggles I had while I was on a diet was to say no to my favorite meals. When I found out about Garcinia I started a mini research on the Internet and I was so excited to find out that it helps to deal with food cravings. Today, thanks to Garcinia I can control my meal proportions and avoid junk foods. I take 2 capsules 30 minutes before breakfast and lunch, and I don't feel as hungry as I used to before with more engergy. Garcinia Cambogia changed my life and proved that easy weight loss is possible!





Caroline Stuart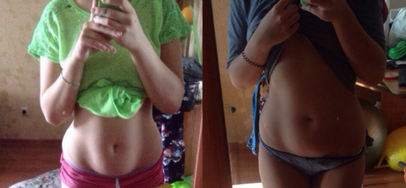 Love Garcinia
My metabolism used to be very slow and I could get weight by literally a bite. I was working out, avoiding all kinds of high-calorie foods and still couldn't get the desired effects. I even ended up in depression. I felt hungry and tired all the time. Everything has changed since I added Garcinia Cambogia to my weight loss program. Among the most noticeable effects were hunger control, positive mood and of course the most expected: weight loss. It's been a month I'm using Garcinia pills and I am very satisfied. The best thing about them is that they actually increased my metabolism, so now I don't have to worry neither feel guilty about cheat meals.

Product Highlights

What is Premium Garcinia Cambogia Extract ?

Garcinia Cambogia is an extract from the South East Asian fruit called Garcinia Gummi-Gatta. Garcinia cambogia, a tropical fruit also known as the Malabar tamarin, is the most popular all natural weight-loss supplement sold in North America. Studies show that Pure and Natural Garcinia Cambogia helps block your body's ability to make fat and puts the brakes on your appetite.








How Does Garcinia Cambogia Work?




The active ingredient in our Garcinia Cambogia helps boost your body's natural fat-burning properties and helps you cut back your appetite so that you're snacking less in between meals and consuming less calories during your regular meals. Garcinia Cambogia helps citrate lyase, which your body uses to make fat. It also raises levels of the brain chemical serotonin, which may make you feel less hungry.



Garcinia Cambogia Helps You Lose Weight By:

Suppressing Your Appetite
Blocking Formation of New Fat
Increasing Your Metabolism to Burn Existing Fat

Why Choose Our Best Selling 95% Grade Premium Garcinia Cambogia Extract:




We Only Sell 100% Pure Garcinia Cambogia Extract & Supplements
Perfect Supplement for Both Men & Women Looking to Lose Weight Naturally
No Fillers, No GMOs, No Preservatives, or Artificial Ingredients. Gluten Free
All Natural Ingredients & Soft, Easy to Swallow, Veggie Pills
Made in the USA & Manufactured in a FDA Facility





Clinical Studies Proving Garcinia Cambogia Works:

Our 100% Pure and pharmaceutical grade Garcinia Cambogia extract is 100% natural and highly concentrated with 95% of the active ingredient needed to give you the best possible results. GarciniaLab'c Garcinia Cambogia is a all natural 1540 MG of Pure Extract. See the complete therapeutic research proving Garcinia Cambogia is a key ingredient to losing weight safely and effectively , Click Here to Read.


Comparison

How is Premium Garcinia Cambogia Extract different ?

Our Product

Brand A

Brand B

Hydroxycitric Acid

95%

50%

50%

MG

1540mg

500mg

500mg

CALCIUM

POTTASIUM RICH

VEGETERIAN

SHIPPING COSTS

$4.95

$3.99

$5.50+

SUPPORT


(PHONE,EMAIL, ONLINE CHAT)

BUNDLE OPTION

Use and Ingredients

As a dietary supplement, it is suggested to take two (2) pills per day. First pill thirty minutes before breakfast on an empty stomach with an 8oz glass of water. Then 1 pill thirty minutes before lunch or dinner with an 8oz glass of water or as directed by your doctor.

Supplement Facts

Serving size: Two (2) vegetarian caps

Each serving supplies:
% U.S. RDA
Potassium (As Potassium Chloride)
70 mg
***
Calcium (As Calcium Carbonate)
70 mg
5%
Chromium As (Amino acid Chelate)
280 mcg
233%
Garcinia Cambogia

with 95% (fruit rind) extract

1400 mg
**

*** Less than 5% Daily Value

** Daily value not established

Reviews

Powered by You To

7 Reviews

J

Justin Alfeche

Verified Buyer

great appetite suppressant!

B Bernice Banks Verified Buyer

Works!

Long story short, it works! Curbs my appetite very well. Even though I was skeptical I decided to give these pills a try. In 2 months I've lost 14lbs!I would like to add thought that this product works differently from person to person, some of you might see progress right away, or you'll be like me and not notice any changes until about 2 weeks of taking them.

F Florence Carson Verified Buyer

Very motivating

Many products have failed me! Trust me, I have tried tons of products! After the first week I started feeling an increase in energy as well as a decrease in hunger. No crazy jitters or heart palpitations. I've been on this product for about four weeks and I am already starting to feel my scrubs fitting me loser. I hesitated to get on the scale the other day but I am glad I got on it! I have lost four pounds already. It's a good motivation on continuing my weight loss journey!

I Isabel Henry Verified Buyer

Makes me feel beautiful!

Before using GC I had many psychological problems because of my fatty body, now I feel amazing and beautiful!

K Kari Glover Verified Buyer

I just pre-ordered it

After using this for about 3 months I lost 25lbs. I re-ordered it today so that I can lose 20 more! I do exercise and watch what i eat but I would have never gotten such results without garcinia cambogia.

L Lauren Pena Verified Buyer

Just follow the instructions

It's been 3 months with this product. I feel less hungry and do not overeat. I am not sure how many pounds I've lost but I have dropped down 3 pants size. You have to be consistent and follow the instructions and these capsules will also work for you.

Not sure

No big difference actually. I've been using it for about a month now and I do not notice any significant change. But for the last week I've noticed that it curved my appetite. Maybe the pill takes some time to adjust to my body. Hope it works soon.

LOAD MORE

Powered by You To

7 Reviews

Reviews (7)

J Justin Alfeche Verified Buyer

great appetite suppressant!

My appetite has been controllable, I quickly eliminate it ( within 15 20 mins.Well i just start to try this this month. Will give more feedback if they work. If anyone else have tried it let me know. I love this product. I will re-order it again this Thursday.

B Bernice Banks Verified Buyer

Works!

Long story short, it works! Curbs my appetite very well. Even though I was skeptical I decided to give these pills a try. In 2 months I've lost 14lbs!I would like to add thought that this product works differently from person to person, some of you might see progress right away, or you'll be like me and not notice any changes until about 2 weeks of taking them.

F Florence Carson Verified Buyer

Very motivating

Many products have failed me! Trust me, I have tried tons of products! After the first week I started feeling an increase in energy as well as a decrease in hunger. No crazy jitters or heart palpitations. I've been on this product for about four weeks and I am already starting to feel my scrubs fitting me loser. I hesitated to get on the scale the other day but I am glad I got on it! I have lost four pounds already. It's a good motivation on continuing my weight loss journey!

I Isabel Henry Verified Buyer

Makes me feel beautiful!

Before using GC I had many psychological problems because of my fatty body, now I feel amazing and beautiful!

K Kari Glover Verified Buyer

I just pre-ordered it

After using this for about 3 months I lost 25lbs. I re-ordered it today so that I can lose 20 more! I do exercise and watch what i eat but I would have never gotten such results without garcinia cambogia.

L Lauren Pena Verified Buyer

Just follow the instructions

It's been 3 months with this product. I feel less hungry and do not overeat. I am not sure how many pounds I've lost but I have dropped down 3 pants size. You have to be consistent and follow the instructions and these capsules will also work for you.

Not sure

No big difference actually. I've been using it for about a month now and I do not notice any significant change. But for the last week I've noticed that it curved my appetite. Maybe the pill takes some time to adjust to my body. Hope it works soon.

LOAD MORE